Deconstructing Legibility

Experimental Research, Glass Making
(09)
Deconstructing legibility is a collaborative project with
Siyi Jin
composed with four chapter that explored, experimented, and played with the boundaries of typeface legibility. Two typefaces (
Callic Text Regular by Siyi Jin
&
Mo & Vio by Mankun Guo
) has been used in this experiment, and each chapter can be understood as a move to decrease the leigibity.
Chapter 1_Laser Cut

Laser-cut is our first move to decrease legibility. Although the accuracy for laser cut absolutely stands out among other cutting methods, the high temperature of laser still causes burn and inaccurate contour of the typeface.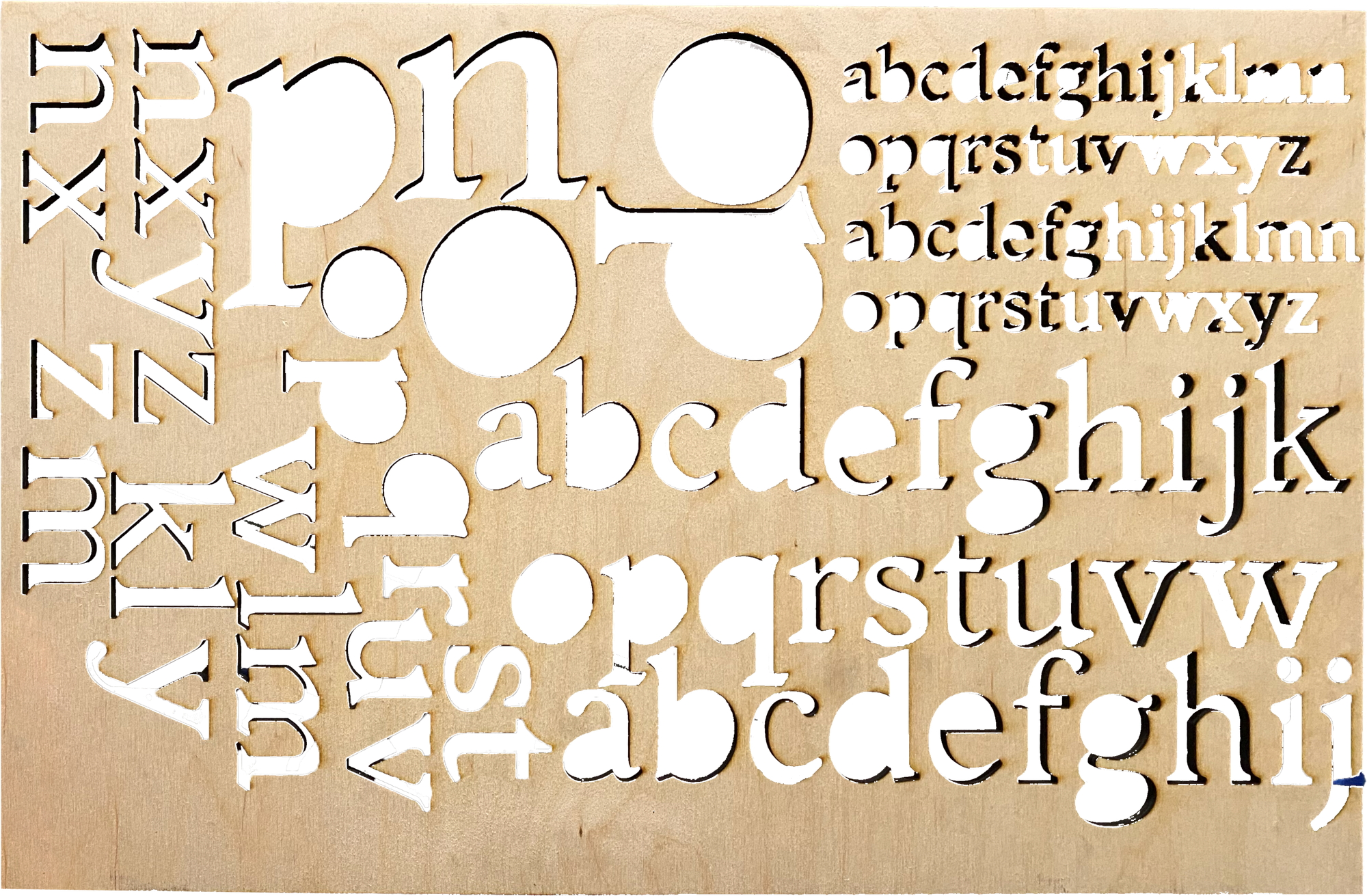 Chapter 2_Glass Making
The second move is making the glass letterpress, due to the nature of hot glass, we attempt to stay with the tempreture-based fluidity of glass while run fast in order to let glass stay at it's best tempreture. The best method is to glue a stick on laser-cut letters and press them in sand, spray syrup on sand and burn it in order to keep it solid (as the glass might change it's shape), and pour hot glass in our model.
Chapter 3_Letterpress 'ing'
The third move was to test various materials that is reasonable for a printing process.The glass letterpress become our main tool to test on the last step of deconstructing legibility: printing.